Please read the information below regarding
Shipping with Graham & Rollins
Step 1
Select your Fresh Graham & Rolllins Seafood Products
Step 2
Select a delivery date to be delivered to your home or business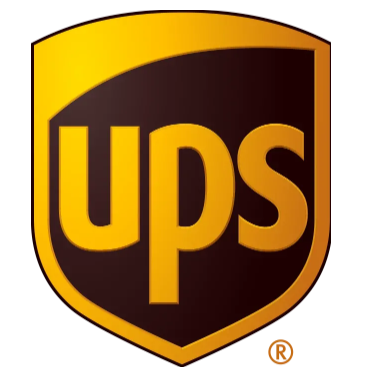 Step 3
Graham & Rollins products are delivered to your door
Please Read
Due to current airline cancellations and restricted activity we have modified our shipping options to better guarantee deliveries.
At Graham & Rollins we currently are shipping our seafood on Mondays and Tuesdays only. 
All orders with TUESDAY delivery dates will be required to ship on Monday - Next Day Air at a higher rate.  Please be mindful when selecting a Tuesday delivery. 
Orders are only shipped to the specification of the DELIVERY DATE selected.
Customers will only receive a tracking number the day their order ships. 
We ship via UPS and offer the following services:

UPS Ground




UPS Ground 1 Day Transit. In the map below this would be the are marked in yellow. Last Day to Ship would be Tuesday. U

PS Ground 2 Day Transit. In the map below this would be the are marked in brown. Last Day to Ship would be Tuesday.

UPS 2nd Day Air

UPS Next Day Air
---
Order Cut-off times:
Order Cut-off time for orders is 12:00 p.m. EST, Monday and Tuesday.
 Planning for your seafood delivery from UPS and Graham & Rollins
We have fresh seafood and we have a series of frozen products. Always plan for your seafood delivery. At Graham & Rollins we harvest and process seafood daily. Never plan for your seafood to arrive on the day of your event. When checking out in our store - remember to plan a day or two ahead of your seafood needs. With proper refrigeration and freezing you can hold any of our products until planned consumption. Having your shipment arrive the day of your need allows zero tolerance for our team to make corrections.
Warm Weather Shipping
All shipments will include dry ice during the summer. Fresh products may freeze in transit when dry ice is used.
Utilizing UPS Ground 
In the event that the product is not delivered there is nothing we can do to help. Please have all UPS Ground deliveries arrive Tues – Thursday.
Packaging
Products are packaged and shipped in 2 piece Styrofoam coolers that are 1.5 inches thick.   We pack our products with care using frozen gel packs and/or dry ice, and void fill to prevent internal damage.
There are no returns, refunds, or cancellations allowed on any orders that have shipped.  Graham & Rollins is not responsible for delays in transit, foul weather conditions, mechanical failures, strikes, natural disasters, or inaccurate/incomplete shipping information.